AC Maintenance Service in Phoenix, Mesa, Surprise, Arizona, and Surrounding Areas
AC Maintenance Services in Mesa, Phoenix, Scottsdale, Chandler, Gilbert, Queen Creek, Apache Junction, San Tan Valley, Peoria, Glendale, Tempe, Surprise, Ajo, Paradise Valley, Fountain Hills, Sun City, Sun Lakes, Buckeye, Maricopa, Cave Creek, Coolidge, AZ, and Surrounding Areas.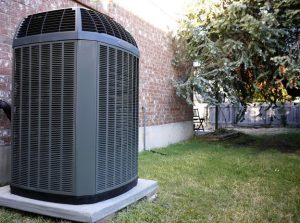 Studies show that air conditioning repair in Phoenix and AC maintenance saves energy. Unfortunately, many companies do not perform predictive or preventive maintenance. They wait for problems to occur then scamper to find a solution. This is the wrong approach.
It is not only costly but also wastes time. Most companies pay 40% more energy costs because of inefficient air conditioners. Businesses stand to save a lot of money by adopting annual, monthly, and weekly maintenance measures. In-house personnel can deal with these issues. The best alternative is to outsource maintenance activities to a third party. This will make a company focus on its bottom line.
55% of companies have reactive maintenance. This is simply run-to-fail maintenance and is the worst maintenance approach. Under this arrangement, a company waits for HVAC systems to fail before maintenance is done.
Importants of AC Maintenance
As a result, a lot of money is wasted to implement corrective measures that might fail to work necessitating repeat repairs. Only 31% of companies have preventive maintenance measures. This involves the periodic maintenance of a system. HVAC manufacturers advocate this approach. Predictive maintenance is the best type of maintenance activity. It is practiced by 12% of companies.
This approach is cost-effective in the long run. However, it requires upfront technology infrastructure investments. In predictive maintenance, the condition of a machine rather than a pre-set schedule dictates how maintenance is done.
You should schedule AC maintenance. There is a need to work with professionals to make this task a success. Choose the best company in the industry. A good AC service in Mesa will provide full value for money. The small maintenance fee will be compensated by many future benefits.
The costs, time, and stresses saved by maintaining regularly make this task worth doing. Poor maintenance measures are making you have 60% more utility costs. Maintenance will make you save to save 5% to 40% on your energy cost, depending on the system being used.
Did you know 70% of repairs are caused by a lack of regular maintenance? You can prevent costly repairs by enrolling in our Preventative Maintenance Plan today.
Proud to be providing AC Maintenance service in Phoenix, Mesa, Surprise, Arizona, and Surrounding Areas! It's our hometown and your comfort is our business. Contact us today.