your hvac and plumbing company You Can Trust
What Makes Us the Best HVAC Company?
Weather Masters, Inc. is a family-oriented business that has been providing HVAC and plumbing services to our neighbors in the Phoenix Metro since 1983. We strive every day to be the best HVAC contractor in the business. We want our customers to rely on us, and we enjoy building long-lasting relationships with them.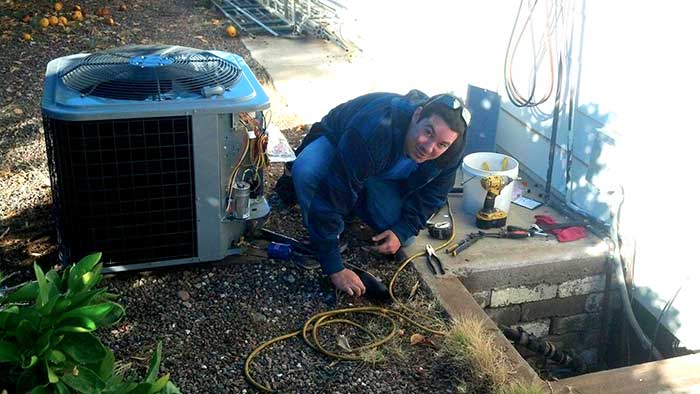 Reasons our customers choose us include:
Licensed to serve both residential & commercial customers
A+ rated & accredited by the Better Business Bureau
Member of the Electric League of Arizona
Member of the Arizona Heat Pump Council
Factory-authorized Elite Dealer for Day & Night products
Our Core Values
Integrity & Honesty: We deliver honesty and integrity in all we do and say.
Respect: We strive to give due respect to ourselves and others, and promote an environment of teamwork and growth. Indeed, we follow the Golden Rule.
Empowerment & Ownership: We strive to empower our talented people to look at the big picture and won't sacrifice long-term value for a short-term result.
Excellence & Consistency: We strive to be consistent in all we do and to seek the best talent in personnel, so we can provide the best quality for our customers and our company.
Safety: We strive to maintain a safe work environment, not only for our employees but also for our customers as well as the public.
Contact Us Today to Schedule Service!
If you are looking to work with the best HVAC company in the Valley, look no further than Weather Masters, Inc. We are prepared to be your local partner in HVAC and plumbing. Call us today at (480) 832-9659 or submit the contact form and we will reply ASAP.
Interested in Our Services? Contact Us Today!