your hvac and plumbing company You Can Trust
Indoor Air Quality Services
Weather Masters, Inc. offers a wide array of quality indoor air quality services in the Phoenix Metro. Our IAQ (indoor air quality) services include not only the installation of air filters and air purifiers, but also whole-house air purification. Contact the experts at Weather Masters, Inc. today!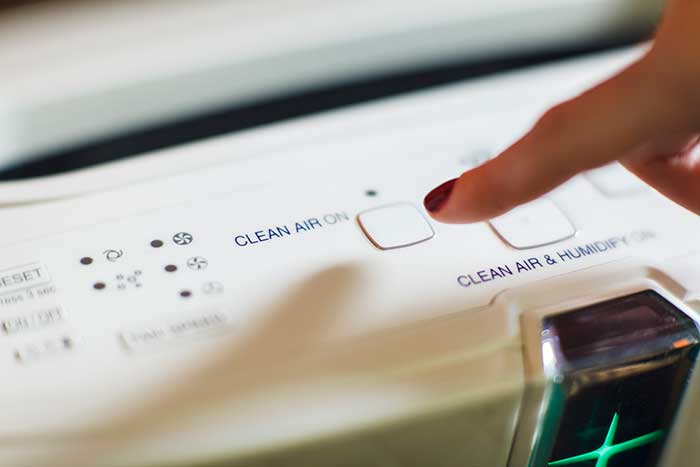 About Our IAQ Solutions
When you need indoor air quality services for your home or business, you can count on our company to have the equipment and skills to effectively improve indoor air. Popular solutions that we provide to our customers include:
Whole house air purification
Whole-home ventilation system
Air purification
Air purifier installation
Air filter changeouts
Air filter installation
Humidifiers
Dehumidifiers
UV lights
Air quality testing
Advanced photo-catalytic oxidation
Air scrubbing
Allergy reducers
Germicidal products
We can perform a professional assessment of your building's indoor air quality and help you find the ideal solutions for your specific needs. Contact us today to get started!
Specialized Solutions for Difficult Situations
Weather Masters is proud to provide specialty HVAC and indoor air quality solutions for those who live or work in a building with difficult heating and cooling needs. Whether you reside in a mobile home or are just looking to get air down to your basement, we have the solution for you. Our licensed technicians have over four decades of experience with unusual HVAC and IAQ installations, so you can count on us to handle your needs professionally and efficiently.
Contact Us Today to Schedule Service!
Indoor air quality services should be performed by a qualified contractor. Weather Masters, Inc. has the skills and product knowledge required to help our customers substantially improve their air quality at home and the office. Let's get started on your indoor air quality project today. Call us at (480) 832-9659 or submit the contact form and we will reply ASAP.
Interested in Our Services? Contact Us Today!