AC Repair Service in Phoenix, Mesa, Surprise, Arizona, and Surrounding Areas.
AC Repair Mesa, Phoenix, Scottsdale, Chandler, Gilbert, Queen Creek, Apache Junction, San Tan Valley, Peoria, Glendale, Tempe, Surprise, Ajo, Paradise Valley, Fountain Hills, Sun City, Sun Lakes, Buckeye, Maricopa, Cave Creek, Coolidge, AZ and Surrounding Areas. The Mesa AZ Air Conditioner repair is effective, perfect, and amazing as these are offered by professional experts.
Quality AC Repair Service Depends On Several Important Factors.
When an AC breaks down and needs service, finding the right HVAC company to perform the necessary repairs in a timely, and cost-effective manner can be a daunting task With so many different HVAC companies out there to choose from, finding the right company with well-trained and experienced technicians can require some work but the effort can be well worth the time spent. That's why Weather Masters, Inc. should be your first choice for all of your AC repair in Scottsdale needs.
Experience and Certification
Not all HVAC repair technicians are NATE certified. NATE is an independent organization that certifies installation or service technicians with a knowledge-based test. While it may not be necessary to be NATE certified to perform Mesa AZ air conditioner repair work and other HVAC services, a recent survey says that 87 percent of consumers prefer a certified technician.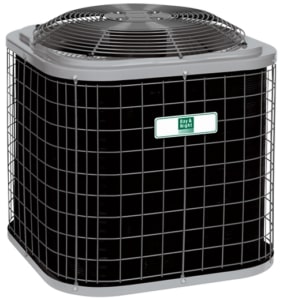 This percentage is not without reason. Certified technicians are skilled and knowledgeable in AC repair Mesa and service for all types of models and brands. If possible, always try to use a technician that is NATE certified or has many years of experience.
Referrals and BBB Ratings
When looking for quality air conditioning repair Phoenix, time is usually an important factor. For this reason, many people choose to go with the first company they find without checking references, experience, or company history.
When the AC is out, most people just want it fixed as fast as possible. By taking the time to check with the Better Business Bureau and checking the contractor's rating, you can save time, money on poor AC repair Mesa jobs. Contractors with poor ratings should be avoided at all costs.
Another good way to find quality air conditioner repair service is to ask for referrals from friends, family, and business associates. A good and experienced HVAC company can often be simply by asking someone who they use for repairs and service and whether or not they are satisfied. After you receive a referral, it is a good idea to check out the company online and check for reviews from other customers.
Air conditioning is a necessity in Phoenix, AZ, especially in the heat of summer when temperatures regularly exceed 100 degrees. If your AC experiences a problem, you don't want to wait to make an appointment for repairs.
You need help right away. Whether you're a business owner or a homeowner, you can rely on the pros at Weather Masters, Inc. 24 hours a day, 7 days a week for all your emergency Mesa AZ air conditioner repair needs.
When Is AC Repair an Emergency?
Anytime your air conditioner quits working and the temperatures are high, it can become an emergency situation. If your air conditioner is exhibiting any of the following, get help right away:
A Burning Smell
When an electrical component gets too hot inside your air conditioner, it could cause a fire that can go unnoticed until it's too late. The smell of smoke or burning wires is a sure sign that something major is wrong that needs immediate attention. Turn off the unit and call us right away!
Loud Noises
If your AC unit suddenly starts making loud, strange noises, it's not normal. Squeals, bangs, and other sounds are an indication that there's a problem with one of the moving parts. Waiting to see if the sound goes away can lead to serious damage to the AC, so don't hesitate.
Water Build-Up
When your AC is working properly, there won't be any water accumulation around the system. If you're noticing a puddle around your unit, it could be a dirty filter, clogged drainpipe, or frozen evaporator coils. The problem needs to be addressed quickly and should only be done by a licensed HVAC technician.
Emergency AC Repairs in Phoenix
If you're experiencing an air conditioner emergency, contact us at air conditioning contractors Phoenix. You can call (480) 832-9659 anytime and we'll dispatch one of our friendly, professional HVAC technicians to your location right away. We won't rest until your AC is back up and running and you're cool and comfortable.
Proud to be providing AC service Phoenix, Mesa, Surprise, Arizona, and Surrounding Areas! It's our hometown and your comfort is our business. Contact us today.
Frequently Asked Question For AC Repair Service
The following is a checklist of services for your rooftop air conditioner:
Thoroughly inspect the air filters along with inlet screens.
Check the fan, motor, and housing of the AC unit.
Examine the belts of the air conditioner for wear, pulley alignment, and proper tension.
Follow this by inspecting the heat exchanger.
Make sure to clean the drainage.
Verify the refrigerant charge.
Administer an amperage check.
Inspect the voltage imbalances.
Replace air filters with new ones.
Contact Mesa AZ air conditioner repair for better maintenance of your air conditioner.
Once an air conditioner is repaired, it takes about one to three hours to cool a room. Many factors will change this estimate, such as:
The extent of repair that the air conditioner unit has gone through.
If the blinds and windows of the houses are closed or not.
The size of the room needs to be cooled.
The climatic conditions of the area. (If the geographical area has high temperatures, it takes longer for an AC unit to cool a room)
If the air conditioner was properly repaired or not.
The answer is no. It is preferred not to cover your air conditioner. The outdoor air conditioner units are designed in such a way as to resist bad weather. Covering the top of these air conditioners will trap the moisture and decrease the AC unit's efficiency. This trapped moisture might cause the evaporator coil to freeze. Anything placed on the top of an air conditioner unit to either reduce noise or save bills will be at a height that makes it useless.
Make sure to avoid direct sunlight on your air conditioner's condenser. Install the air conditioner in a place where it gets shade, either from a tree or a shed. Avoid the recirculation of the hot air from the front of the AC unit to the back through the condenser coil, where the air is drawn. Try to install a wood lattice around the unit. Schedule an appointment for Mesa AZ air conditioner repair if there is any trapped moisture in your AC unit due to covering the air conditioner directly.
The air conditioners are designed in such a way that they can run uninterruptedly for 24 hours. There will not be any problems like the appliance melting or getting damaged. In short, it is safe to run an air conditioner all night. Even if the unit runs without any break, it will not cause any stress or extra load on the air conditioning unit. If the air conditioner does not work during the night, it might be due to a frozen evaporator coil. Contact Mesa AZ air conditioner repair to get it repaired today.