AC Tune-Up Services In Mesa, AZ
AC Tune-Up Service in Phoenix, Mesa, Surprise, Arizona, and Surrounding Areas
AC Tune-Up Services in Mesa, Phoenix, Scottsdale, Chandler, Gilbert, Queen Creek, Apache Junction, San Tan Valley, Peoria, Glendale, Tempe, Surprise, Ajo, Paradise Valley, Fountain Hills, Sun City, Sun Lakes, Buckeye, Maricopa, Cave Creek, Coolidge, AZ, and Surrounding Areas.
Common Types Of Services To Expect During AC Tune-Up In Your Home
Air conditioner maintenance is an important part of homeownership. Failure to service the AC system as recommended by experts can lead to frequent breakdowns, which may require costly repairs. Wear and tear in the system can also reduce the lifespan of the system, which means you'd have to replace the unit early before it lives out its rated lifespan. To ensure your AC system functions optimally is energy efficient, does not break down unexpectedly, and lasts longer than expected, homeowners should consider getting AC tune-up and air conditioning repair Phoenix on a regular basis.
AC Tune-Up Defined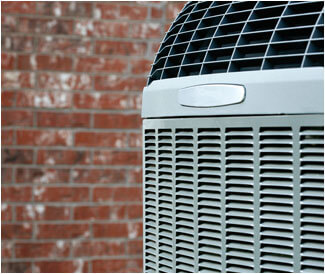 The tune-up process simply involves inspection and evaluation of the air conditioning system. The technician starts by opening up the unit and cleaning the refrigerant coils. When dirt accumulates around the condenser coils, it forms insulation, which can lower the heat conductivity of the coils.
This will lower the energy efficiency of the system. The next step is an inspection of the ductwork to ensure there are no gaps, which may allow air to escape to the outside. Any gaps are sealed while uninsulated sections of the air ducts are properly insulated.
To ensure that the system works properly, the level of the refrigerant in the system must also be checked and recharge is done to ensure the cooling system has enough coolant to function optimally.
The thermostat in the AC unit is also checked and calibrated, if it's off calibration, to ensure it can switch the air conditioner on and off as expected. All electrical connections must also be checked and tightened to ensure safe system operation.
AC tune-up is not complete until the condition of the blower and blower belt is checked. An experienced air conditioning contractor Phoenix, the technician can easily service your AC system and ensure that it works flawlessly.
The cost quoted for the AC tune-up service by a company should be compared to what other firms are offering to identify the most affordable firm.
Have questions? Submit a request through our online request form or give us a call and our specialist will help guide you through the different AC Replacement options in Phoenix, Mesa, Surprise, Arizona, and Surrounding Areas.