Air Conditioner Inspection Services In Mesa, AZ
Air Conditioner Inspection Services in Mesa, Phoenix, Scottsdale, AZ, and Surrounding Areas
Air Conditioner Inspection Services in Mesa, Phoenix, Scottsdale, Chandler, Gilbert, Queen Creek, Apache Junction, San Tan Valley, Peoria, Glendale, Tempe, Surprise, Ajo, Paradise Valley, Fountain Hills, Sun City, Sun Lakes, Buckeye, Maricopa, Cave Creek, Coolidge, AZ, and Surrounding Areas.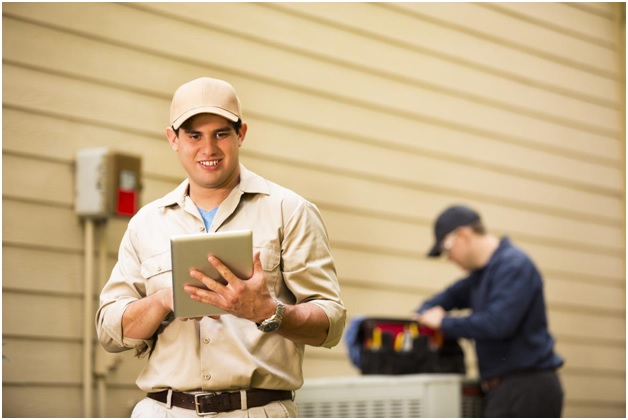 Why Air Conditioner Inspection Is Vital
Your cooling units should operate efficiently at all times and you should perform an air conditioning repair in Phoenix and surrounding areas at least annually.
At the most fundamental level, an air conditioner inspection consists of integrity tests for your thermostat and power supply, replacement of filters, thorough cleaning of your drain line, testing for safety controls, and verifying that the refrigerant charge meets the manufacturer's specifications.
An annual inspection is the best way to ensure efficiency, counter future damages and confirm safety. Preventing issues that may arise and maintaining your system at the highest performance levels ultimately saves you both money and time.
Professional Air Conditioner Inspections
At Weather Masters, Inc., we focus on performing exceptional air conditioner inspection in Mesa, Phoenix, Scottsdale, AZ, and surrounding areas and protecting cooling systems from further damage, while also increasing their lifespan.
We cover maintenance, analysis, and testing operations and extend your air conditioner's useful life, one step at a time. Why risk future problems when you can trust our certified technicians to perform quality inspections and get your unit ready for a hot summer? Even if your AC manages to operate all summer long without getting inspected or tuned up, it might not be running as efficiently as it should be and it may be costing you more to operate, increasing your energy bills.
Relying on up-to-date techniques and advanced technologies, our team provides thorough inspection and makes sure your air conditioner runs optimally. Still not convinced? You can check out the reviews section of our website and see how our inspections have helped some of our customers!
Schedule An Air Conditioner Inspection Today
Our trained specialists are on standby and ready to complete an air conditioning repair in Scottsdale and surrounding areas. You can call us at (480) 832-9659 and get a rundown of our comprehensive inspection process so that you know what tasks we'll be performing. Then, our certified professionals will be at your place in no time.
Contact Weather Masters, Inc. For AC Inspection Today!