Emergency Air Conditioner Repair Services In Mesa, AZ
Emergency Air Conditioner Repair Services in Mesa, Phoenix, Scottsdale, AZ, and Surrounding Areas
Emergency Air Conditioner Repair Services in Mesa, Phoenix, Scottsdale, Chandler, Gilbert, Queen Creek, Apache Junction, San Tan Valley, Peoria, Glendale, Tempe, Surprise, Ajo, Paradise Valley, Fountain Hills, Sun City, Sun Lakes, Buckeye, Maricopa, Cave Creek, Coolidge, AZ, and Surrounding Areas.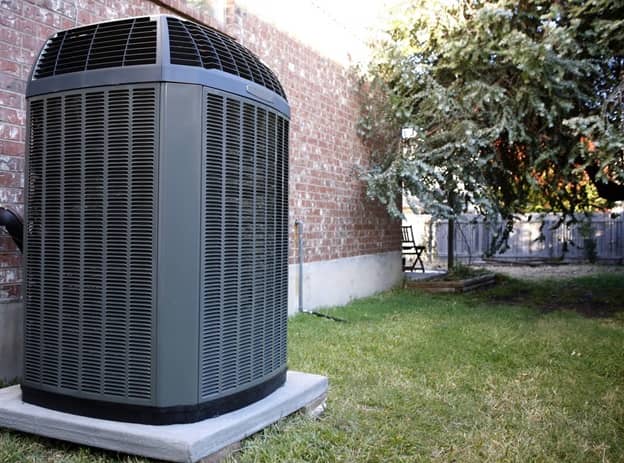 Signs Your Air Conditioner Needs Emergency Repair
Just like any other mechanical system, air conditioners break and there might be a hot day, when you need an emergency air conditioning repair in Phoenix, Scottsdale, AZ, and surrounding areas. Unfamiliar noises, poor or no airflow, and water accumulation near your unit are all signs that indicate your system needs to be repaired as soon as possible. You can check your thermostat's settings, verify your unit has power, and examine if your air conditioner's filter has become clogged. If you spot a faulty compressor fan, an iced evaporator, or even worse a leak, you should immediately turn off your malfunctioning unit and call for professional help. Whatever the problem might be, you could prevent further damage by urgently taking action.
Professionals In Emergency Air Conditioner Repair
When it comes to emergency air conditioner repair in Mesa, Phoenix, Scottsdale, AZ, and surrounding areas, you really have just one option. Over the years, Weather Masters, Inc. has grown immensely, gaining knowledge, specialization, and stability. Our team is comprised of exceptional technicians, ready to face any emergency air conditioner situation and provide immediate solutions. We carry our expertise into the service, repair, and maintenance of existing systems. With over 25 years of experience in the HVAC industry, we've gathered experience in dealing with any kind of system malfunctions and we're capable of getting your air conditioner back up and running in a flash.
Air conditioning is a necessity in Phoenix, AZ, especially in the heart of summer when temperatures regularly exceed 100 degrees. If your AC experiences a problem, you don't want to wait to make an appointment for repairs, you need help right away. Whether you're a business owner or a homeowner, you can rely on the pros at Weather Masters, Inc. 24 hours a day, 7 days a week for all your emergency AC repair needs.
When Are AC Repairs an Emergency?
Anytime your air conditioner quits working and the temperatures are high, it can become an emergency situation. If your air conditioner is exhibiting any of the following, get help right away:
A Burning Smell: When an electrical component gets too hot inside your air conditioner, it could cause a fire that can go unnoticed until it's too late. The smell of smoke or burning wires is a sure sign that something major is wrong that needs immediate attention. Turn off the unit and call us right away!
Loud Noises: If your AC unit suddenly starts making loud, strange noises, it's not normal. Squeals, bangs, and other sounds are an indication that there's a problem with one of the moving parts. Waiting to see if the sound goes away can lead to serious damage to the AC, so don't hesitate.
Water Build-Up: When your AC is working properly, there won't be any water accumulation around the system. If you're noticing a puddle around your unit, it could be a dirty filter, clogged drainpipe, or frozen evaporator coils. The problem needs to be addressed quickly and should only be done by a licensed HVAC technician.
Emergency AC Repairs in Phoenix
If you're experiencing an air conditioner emergency, contact us at Weather Masters, Inc. right away. You can call (480) 832-9659 anytime and we'll dispatch one of our friendly, professional HVAC technicians to your location right away. We won't rest until your AC is back up and running and you're cool and comfortable.
Call Us For Emergency Air Conditioner Repairs
If your system has stopped working and you need an emergency air conditioner repair in Mesa, Phoenix, Scottsdale, AZ, and surrounding areas, make sure to get in touch with us at (480) 832-9659. Our certified technicians will go out of their way to provide you with fast, quality service and resolve your emergency issues promptly.
Responsible and Safe Emergency Repairs
When you call Weather Masters, Inc. for your Mesa AZ air conditioner repair, we deliver your peace of mind with a quick response and resolution. A certified technician will complete your repairs responsibly. We value the safety of your family and will take no risks when implementing a repair. If you run a business, you know that an air conditioner that is not up to local regulations is a liability. When we visit your business or home for an emergency repair, we will never leave you with a leaking air conditioner or an air conditioner that is consuming excess energy.
Our technicians will be honest with you and provide pricing upfront so you can make an informed decision. When you call us for emergency service, we encourage you to use our online HVAC troubleshooting tool to learn about your repair options. We also invite you to like us on Facebook to learn more about our business and the services we offer. Our team of experienced plumbers and HVAC technicians will go above and beyond to provide the best service possible. We also value courtesy and will treat your home or business with respect.
Long-Lasting Solutions
We back our emergency air conditioner repair services in Mesa, AZ with over 25 years in the HVAC industry and our technicians strive for excellence and consistency with every repair. Some companies will provide a quick and temporary solution to gain your momentary satisfaction. We don't believe in quick solutions through temporary repairs. Every repair we perform is complete and meets our high standards. We want you to be satisfied with your level of comfort for the life of your air conditioner. When we make repairs, we rely on replacement parts from reputable brands like Day & Night cooling products to provide the comfort you deserve.
Contact Weather Masters, Inc. For Emergency AC Repair Today!