Furnace Repair In Phoenix And Mesa, AZ
Furnace Repair In Phoenix, Mesa, Surprise, Arizona, and Surrounding Areas.
Furnace Repair Phoenix, Mesa, Scottsdale, Chandler, Gilbert, Queen Creek, Apache Junction, San Tan Valley, Peoria, Glendale, Tempe, Surprise, Ajo, Paradise Valley, Fountain Hills, Sun City, Sun Lakes, Buckeye, Maricopa, Cave Creek, Coolidge, AZ, and Surrounding Areas.
Signs You Need Furnace Repair
There are a few signs that you'll need a furnace repair Phoenix, Mesa, Scottsdale, AZ, and surrounding areas soon, which you can identify yourself with. If your furnace is not heating efficiently, it could be either a clogged air filter or another minor issue, like duct obstruction.
Unusual noises produced from a damaged fan belt or from loose ductwork indicate decline as well. Strange smells are also a bad sign and probably mean that your air filters need to be changed.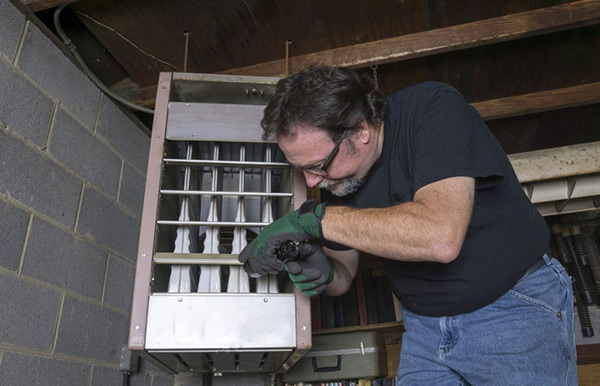 Keep in mind that if your furnace makes loud noises or you smell smoke or gas. You have to shut down your system immediately and call in a professional HVAC contractor and furnace installation in Mesa AZ.
Professional Furnace Repair In Phoenix
At Weather Masters, Inc., we constantly train our technicians to keep them updated on the latest best practices for furnace repair in Mesa AZ, and heating contractors Phoenix AZ, Scottsdale, and surrounding areas.
From the simplest issues to the more complicated ones, we offer exceptional, speedy services and satisfy our customers' needs.
Over the years, we've gathered experience in dealing with malfunctions of all sorts and we are dedicated to the complete satisfaction of every customer. This can be proven by all the positive reviews on the corresponding section on our website.
We invest in the improvement of our services and our team is always ready to provide quality furnace repairs to our clients.
Call Today To Book An Appointment
Let us know if your furnace is having any problems and we can help by providing heating services Phoenix, AZ, Mesa, Scottsdale, and air conditioning repair Scottsdale also. Our team of trained technicians is all set to deal with any challenge.
Frequently Asked Questions(FAQs)
What is the Easy Way to Replace the Filter?
The simplest way to keep the HVAC unit in its best possible condition is to maintain the system by replacing the filters regularly. However, replacing a filter requires technical knowledge and handling of various parts with care. Therefore, to do this work, you must contact a professional.
What to Check if Your Furnace isn't Working?
If the furnace is not working perfectly, the reason may be complicated. It can be related to the wiring, heat exchanger, thermostat, air filter, or even gas supply to the HVAC unit. A qualified professional can identify the main course and repair the furnace accordingly.
How Much Does it Price to Repair a Furnace?
While estimating the prices of repairing the furnace in Phoenix, the factors that need to be taken into account are the unit's age, condition, and size. If the furnace is still under warranty, the cost may be less. Moreover, the issue with the furnace and the type of service a person is expecting also affect the price.
What to do if the Furnace Stops Working in Winter?
If a furnace breaks down in winter, it might be associated with gas leakage or any other complicated issue. Therefore, it is advisable to not repair it on your own and contact a professional as soon as possible. Meanwhile, you can use an alternate heat source.
How do I Know if My Furnace is Leaking Carbon Monoxide?
Whenever there is leakage of carbon monoxide, several signs can be visible on or around the furnace. Look for the signs such as yellow or flickering flame coming out from the furnace, moisture around the windows or walls, or rust on the vent pipe. If any signs mentioned above are visible, the issue needs to be taken care of by a professional.
What is the Role of a Reset Button in the Furnace?
In a situation like a furnace becoming too hot or some electrical issue, the furnace needs to be reset. The reset button is essential as it shuts down the furnace before some severe damage is caused. However, continuous resetting of the furnace may damage the unit.
Call Weather Masters, Inc at (480) 832-9659 to report your issue and leave the rest to us.