Heater Installation Services in Phoenix, Mesa, Surprise, Arizona, and Surrounding Areas
Heater Installation Services in Mesa, Phoenix, Scottsdale, Chandler, Gilbert, Queen Creek, Apache Junction, San Tan Valley, Peoria, Glendale, Tempe, Surprise, Ajo, Paradise Valley, Fountain Hills, Sun City, Sun Lakes, Buckeye, Maricopa, Cave Creek, Coolidge, AZ, and Surrounding Areas.
Considerations For A New Heater Installation
If your current heating system is not delivering the performance you want, then consider replacing it with a brand new one. It isn't worth it to keep the old when you still feel chilly during the winter or your budget is getting depleted with the cost of continued operation. Eliminate the source of stress. Find a good heating services Phoenix, AZ specialist and make the change. Just remember to think of the following when you are choosing a unit: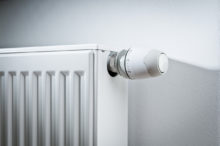 Fuel Type: You could stick to your old fuel type or you could switch to a different one. The choice should partly depend on the cost of each in the current market. You might have chosen a certain fuel because the price was low when you bought the unit, but things can change a lot after a few years. You might also be unimpressed with your system. Maybe it's time to switch to another fuel type for reduced operational cost and more eco-friendly technologies.
Unit Size: The heating capacity of the new system should perfectly match the needs of the space. If you have always been unhappy with the old one, then this is your chance to finally make some changes. The technologies used for calculating the heating requirements of space have gotten more sophisticated. This allows contractors to get closer to the ideal and suggest better options for your home. This will not only provide adequate heat but also control the humidity as well.
System Cost: The new system must, of course, fit your budget. If you really want a particular model despite the high price, then ask the heater installation company about rebates and financing. Perhaps you will be able to afford it after the rate cut. Monthly payments can be quite affordable as well with a longer term. Just be sure that you are fine with the interest rate. Call your preferred heating contractor Phoenix, AZ today to discuss this project.
Have questions? Submit a request through our online request form or give us a call and our specialist will help guide you through the different heater installation options.