Having a pet is not just a matter of joy; it's one of the greatest responsibilities. As a pet owner, it is important that you take proper care of them because they are like family members who just need the utmost love, care, and attention. But have you ever thought about how owning a pet can impact the HVAC needs of your home?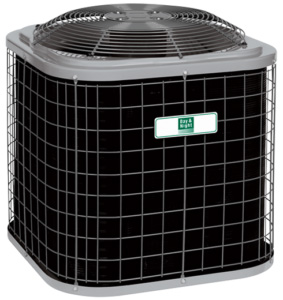 It is a well-known fact that pets require proper cleaning and care, but it is immensely important that you keep your HVAC systems well-maintained in order to create a safe environment for your pets. Fortunately, you can take the help of reliable and effective AC service in Phoenix to maintain your HVAC unit in the best possible way, thereby creating a super comfortable environment for your pets at home.
Valuable HVAC Maintenance Tips
As we all know, having a pet dog or cat in your home means frequent use of vacuum cleaners to clean up the hairs of your pets. In addition to this, it is important that you stay mindful of your HVAC system usage and maintenance, especially when you have furry friends at home. So, here are some of the effective HVAC maintenance tips for pet owners that you can choose to follow for the best results.
Regular Cleaning
As a pet owner, it is important that you give regular baths to your pets in order to prevent the accumulation of dust, dirt, and other allergens within your living space. Make sure you do regular brushing of your pets followed by vacuuming in order to prevent hairs and dander from being distributed through your HVAC unit.
Routine HVAC Checkups
It is always recommended that homeowners should get their HVAC system checked and maintained regularly, especially if they have pets at home. Having a pet means their fur can easily get into your air conditioner and block it, thereby causing increased power consumption and reduced efficiency. Thus, you must get your HVAC system checked at regular intervals for better functioning and increased life span.
Exposed Wires
As we all know, an HVAC system can have exposed wires, which your pets can find interesting. No matter if you have a small puppy or a full-grown dog, pet animals usually find it interesting to chew open wires and it can eventually lead to a real disaster. Thus, in order to prevent such mishaps from happening, it is important that you check out your HVAC system for open or exposed wires, and get them intact with the help of AC companies in Phoenix.
Air Filter Upgrade
Apart from the necessary air filter checkup, upgrading it is also a good idea. As a pet owner, you can choose to replace the air filters of your HVAC unit in order to enjoy better filtration and enhanced air quality within your home.
Conclusion
Creating a safe and healthy home for your pets should be your top priority. However, keeping your HVAC system well-maintained for your pets could be daunting. Well, this is where you can take the help of professionals and seek their technical assistance to keep your HVAC systems working efficiently. We are also the most recommended company for AC Installation in Phoenix.
For more information, contact the skilled technicians of Weather Masters, Inc at (480) 832-9659 and book a consultation to discuss your HVAC system issues and other concerns.