Water Heater Replacement in Phoenix, Mesa, Scottsdale, AZ, and Surrounding Areas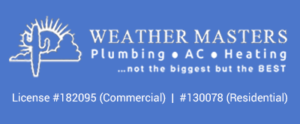 When it comes to your water heater, then you do not know what might go wrong, and therefore, you can end up inviting some uninvited problems. Like most of your HVAC equipment, the lack of maintenance of your water heater can cause a negative impact on its performance during the colder months. While some problems can be solved through repairs, others cannot be solved, and the only alternative left for you is a water heater replacement. A water heater replacement seems like an easily doable task, but it isn't, and it's better if you get in touch with the experts of water heater replacement Phoenix.
How do Colder Temperatures Cause Water Problems?
Only the people living in Phoenix can understand the struggle related to weather when the temperature drops from 60 degrees during the day to 44 degrees or colder. That is precisely when trouble starts to mount for your water heater. With the temperature dropping at night, the air that surrounds the water heater and, more importantly, the groundwater becomes colder, and this can cause numerous problems for your water heater. If the liquid entering the water heater is colder, then your water heater will have to work harder to heat the water to the desired temperature. This process can cause your water heater to malfunction or even cause it to break down. Calling the experts to solve the issue can become essential for you.
About Weather Masters, Inc.
When it comes to expertise related to your water heater, then you can count on
Weather Masters, Inc.'s experienced professionals for everything from repair to replacement to installation. When you experience your water heater breaking down or see that it has begun to show its age, then we are your local and reliable source for repairs and replacement in Phoenix, AZ, and surrounding cities. Our team of expert professionals is always ready to meet with you about all the things that you need to consider for your water heater replacement in Phoenix. Be it the fuel type, energy efficiency, tank size, or the models that fall within your budget; we are ready to take responsibility for all the things from our end.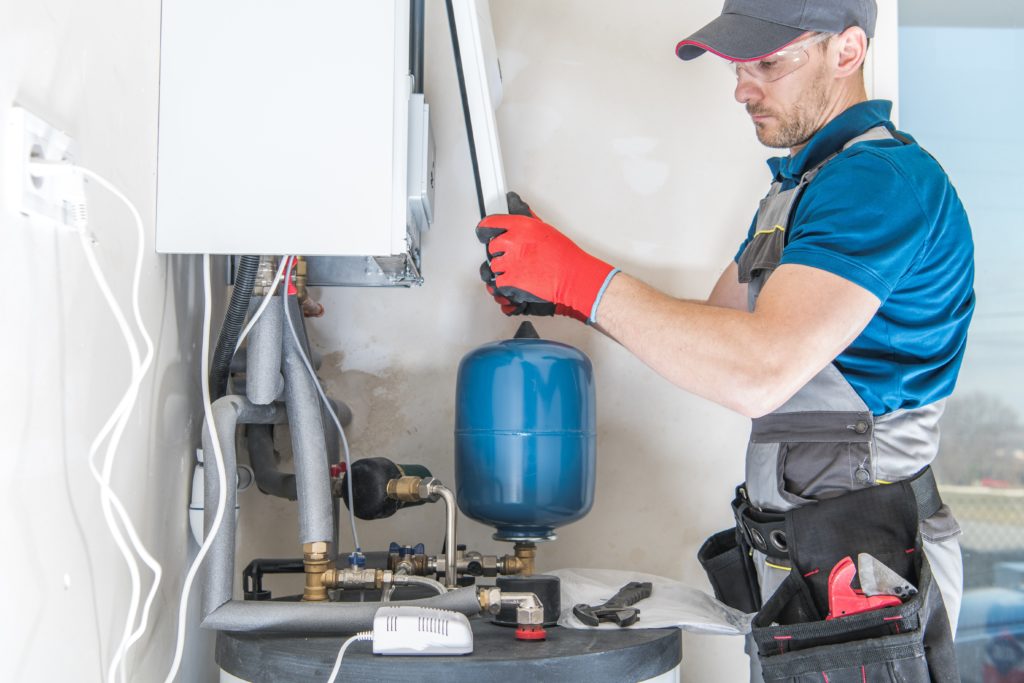 Weather Masters, Inc. has proudly served the Phoenix region for several years. During all these years, we have demonstrated an everlasting commitment to our customers by ensuring that each of our customers receives the highest quality of service. We have a team that consists of some of the most skilled and talented HVAC and plumbing professionals in the area who are there to help you out with all your water heater replacement needs.
Services We Provide at Weather Masters, Inc.
Water Heater Leak Repair: If your water heater is leaking, it can be a symptom of many other problems. All of those problems need to be repaired immediately, to avoid a total appliance failure. It is quite feasible to fix a water heater leak all by yourself, but, it can be difficult for you to detect the source of the leak and repair it securely.  Technicians from Weather Masters, Inc. can expertly fix your water heater leak.
Water Heater Installation and Replacement: If you're looking for a heater installation or water heater replacement in Phoenix, you must leave that to the professionals of Weather Masters, Inc. We remove the old unit and dispose of it safely. We also ensure that the electric, gas, and other connections are handled safely during the water heater installation.
Our specialists can handle all the heating services in Phoenix AZ, that you require.
Water Heater Maintenance: Like any other electrical appliance, water heaters need regular maintenance to operate safely and efficiently. Regular maintenance can extend the lifespan of the device and also prevent unexpected leakages and other problems. Every water heater brand has unique maintenance requirements. Our HVAC technicians are experienced in dealing with all the major water heater brands.
Why Hire Weather Masters, Inc? 
Emergency Services: You need an ideal hot water supply in your household all the time. When your water heater malfunctions or stops working, it interrupts your daily schedule. Weather Masters, Inc offers a one-call service to ensure that you get an immediate resolution of the problem for furnace repair Phoenix.
24*7 Availability: You may face problems with your water heater at any point. Thus, we make ourselves available at your service 24 hours a day for seven days a week. We don't charge any extra amount for emergency heating services in Phoenix.
Licensed and Insured Technicians: All our technicians are licensed and insured to ensure that your water heater is in safe hands.
Well, Known Reputation: We are working in this field for more than 30 years; years of service have made us one of the most trusted names for reliable heating services.
We offer dependable water heater replacement in Phoenix within the budget. You get an upfront written estimate before every job. Connect with one of the best heating contractors Phoenix AZ to discuss your project in detail. Give us a call at (480) 832-9659.  
Why Choose Us?
Timely Reporting: The experts at our company make sure that you receive complete details regarding the replacement process that is being followed by them. If there is any delay in the process, our experts provide you with proper updates for maintaining complete transparency.
Customizable Financing Plans: Our water heater replacement Phoenix experts understand that you might not require all the services, and therefore, they make sure to provide you with a tailored budget plan beforehand for your convenience.
Quick and Reliable services: Our experts offer useful services for carrying out the replacement process. We are just a call away, and you can call us whenever you need our water heater replacement services.
When you rely on us to install, repair, maintain, or replace your water heater, you can expect professional service from factory-trained HVAC professionals. For an inexperienced homeowner, any kind of heater repair or water heater replacement in Phoenix can be an overwhelming task. We offer 24 hours emergency services and promise to bring hot water to your household as quickly as possible, sometimes within the same day! Water Heater Replacement Services Phoenix, Mesa, Scottsdale, Chandler, Gilbert, Queen Creek, Apache Junction, San Tan Valley, Peoria, Glendale, Tempe, Surprise, Ajo, Paradise Valley, Fountain Hills, Sun City, Sun Lakes, Buckeye, Maricopa, Cave Creek, Coolidge, AZ, and Surrounding Areas.
Water Heater Replacement in Phoenix
A water heater is an essential thing that one looks out for in cold places like Phoenix, Paradise Valley, Scottsdale, and others. But if you do not maintain it regularly, or it turns out to be quite old, indeed, you would have to think about a water heater replacement. But with that comes a lot of money and who will provide the best service? So, for that, you can rely on us without any hesitation. However, if you still have questions on your mind, go through the FAQs below!
Frequently Asked Questions(FAQs)
Water heaters have a longevity of approximately 20 to 25 years. So, if you happen to have a water heater that is more than 20 years old, it is time you think about a replacement. It is because even though your water heater might be working fine, there are chances of a technical problem occurring quite soon.
Homeowners will be able to replace their water heaters. However, we would always want you to take permission. For that, you can visit any local home department or community to know what the regulations are!
The replacement cost may vary from one place to another. So, it is recommended to ask a professional expert for the cost of water heater replacement.
Well, many people often worry when they hear 'rumbling' noises from their water. When you hear something like this, be sure that there is a sediment build-up at the bottom of the water heater. Moreover, it also gives you an indication that your water heater is not operating correctly.
Well, there are several ways to conserve hot water heating. Some of the quick tips are:
Insulate Your Tank
Use Cold Water When Required
Repair Leaking Faucets
Keep the Thermostat Level Low
Insulate Pipes
Well, it is always advisable to speak to a reliable consultant before purchasing a water heater. They will analyze the size of your house, the usage, and many more factors and suggest you the best one! So, now that you have answers to all your questions, all you would have to do is, leave us a message, and we'll take care of the rest!
Contact Us Today for Water Heater Replacement in Phoenix, Mesa, Scottsdale, AZ, and Surrounding Areas