Water Heater Repair in Mesa, Surprise, Phoenix, AZ, and Surrounding Areas
Water Heater Repair in Mesa, Phoenix, Scottsdale, Chandler, Gilbert, Queen Creek, Apache Junction, San Tan Valley, Peoria, Glendale, Tempe, Surprise, Ajo, Paradise Valley, Fountain Hills, Sun City, Sun Lakes, Buckeye, Maricopa, Cave Creek, Coolidge, AZ and Surrounding Areas.
The Importance Of A Functioning Water Heater
Have you ever tried to live without a functioning water heater? It's easy to take hot water for granted, and when your system fails, you are left without a backup plan. Luckily for you, Weather Masters, Inc. offers water heater replacement Phoenix and surrounding areas to keep you out of the dark ages when disaster strikes! You no longer have to fear to live without your water heater with Weather Masters, Inc. on the job!
Three And A Half Decades Of Experience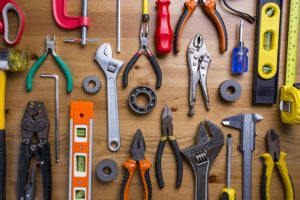 Servicing the Valley since 1983, Weather Masters, Inc. has all of the experience necessary to work on your water heater repair in Mesa, AZ. With a proven track record of excellence, you can take comfort in the fact that our technicians are skilled and experienced in the areas where you need them most. We pride ourselves in having the highest standards in the industry and delivering the best quality heating services in Phoenix AZ. Don't hesitate to reach out for assistance!
Keeping Your Costs Low
We know that water heater costs in Surprise, AZ can be difficult to manage, so we at Weather Masters, Inc. aim to keep your costs low and your savings high. Calibrating your system for maximum efficiency, we ensure that no energy is wasted when it comes to your hot water heater! No one likes paying extra for unexpected complications with their systems, so let us help you save money with quality and expert service.
Other Services To Keep You Comfortable
As water heaters age over time, they can become costly to maintain as new models with more efficient systems are introduced. In the case where water heater repair costs too much or is impractical considering long-term wear and tear, Weather Masters, Inc. is pleased to announce that we also offer water heater replacement in Phoenix, AZ. We can offer a consultation on a wide variety of products so you are well informed and can choose the best system for your situation. Whatever your water heater needs, Weather Masters, Inc. can offer a suitable solution! We also provide services of furnace repair in Phoenix.
Call Us Today For Immediate Assistance
Whether you need water heater repair in Mesa, AZ, are experiencing high water heater costs in Surprise, AZ, or need water heater replacement in Phoenix, AZ, Weather Masters, Inc. can help you find a solution! Call us today for immediate assistance at (480) 832-9659! Call now and rest easy that your water heater will be serviced by professionals!
Let's get started on your water heater project. Call Weather Masters, Inc. or fill out our online form and one of our specialists will get back to you right away. We appreciate the opportunity to earn a 5-star review!